Welcome to New Life Cartridges.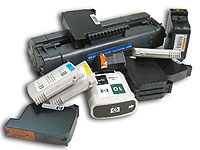 We are a family run company that provides high quality ink and toner products and services for our customers in West Michigan. We provide OEM (name brand), compatible, and remanufactured ink and toner cartridges for a wide variety of businesses, churches, school systems, medical facilities, and other organizations.
Based in Shelby, we are proud to service the printer and copier needs of Oceana County, Mason County, Muskegon County, and the surrounding West Michigan area.
Quality Products and Service at a Competitive Price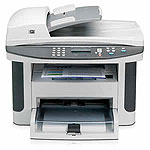 Our goal is to provide the best quality ink and toner products at a competitive price, while offering the best service to our valued customers.
Our ink and toner products save our customers between 20% and 50% on compatible and remanufactured cartridges. We sell to any size company or organization, as well as to individuals, and provide free delivery to our local customers.
Contact Us Today, and start saving money on quality ink and toner for your printer or copier.
If you are not completely satisfied with the use of one of our remanufactured toner cartridges, we will replace it free of charge with another remanufactured toner cartridge that will meet your expectations, or refund your money...PERIOD! This guarantee is in effect for the product's useful life.